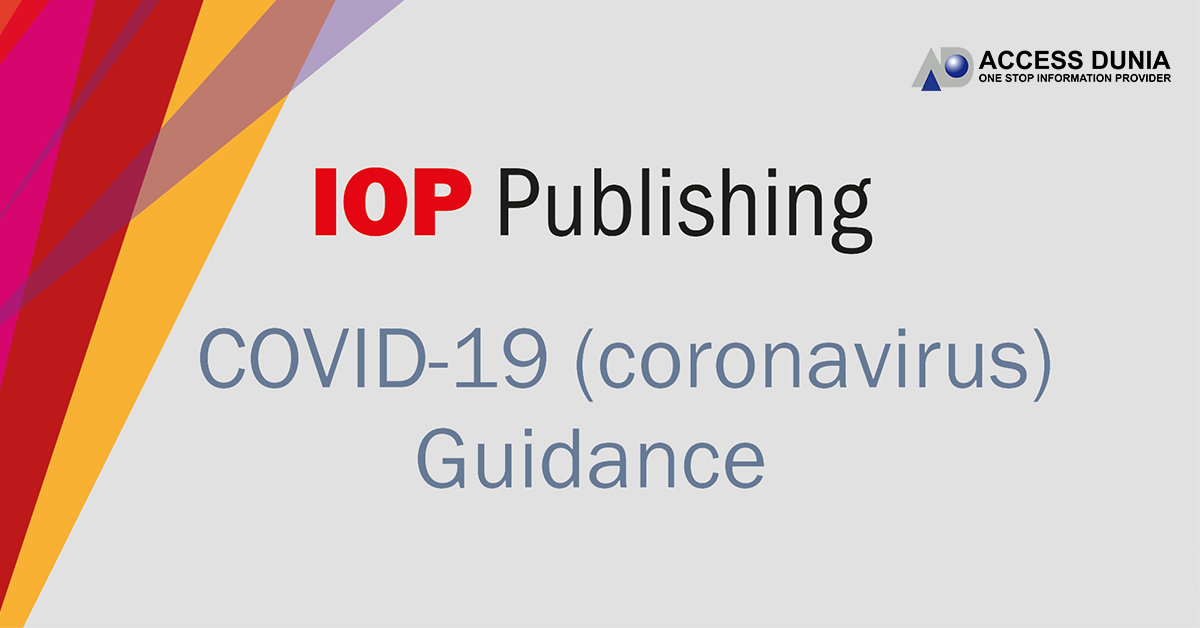 Coronavirus (COVID-19) FAQs
IOP Publishing acknowledges the devastating impact Coronavirus (COVID-19) is having around the world.  Ensuring a safe environment for our employees and customers is our key focus, while minimising disruptions to allow our services to continue. This outlines the measures we have taken – these will be adjusted as necessary as we regularly assess developments.
What precautions are you taking for staff in areas of the world affected by Coronavirus?
The wellbeing and safety of everyone remains our priority. To minimise the risk to staff, our employees are successfully working remotely. We will continue to monitor the situation closely and proactively follow healthcare and government advice.
Will Covid-19 impact your ability to deliver services to customers?
We have established continuity plans in place to effectively manage situations like this. To date, our business has continued uninterrupted worldwide and we do not expect this to change. Access to all of our systems remains unaffected, including access to our content hosting platform IOPscience.