TIME

EVENT

PRESENTER

10:00 am
Opening Remarks & COVID-19 Resources from ACS
Ms. Mandy Sum
ACS Publications
10:10 am
COVID-19 Home Rapid Test Kit and Research from Entrepreneur Perspective
Mr. EL Law
CEO of Revongen Corporation

10:40 am

The Important of Scientific Resources for COVID-19 for Public

Dr. Chee Hui Yee
Virologist, Universiti Putra Malaysia (UPM)

11:10 am
Experience Sharing In Covid-19 Diagnostic Laboratory
Dr. Wong Yong Wee
Chief Technology Officer, DNA LAB

11:40 am
The Important of Scientific Resources from Author and Editor Perspective
Prof. Habibah Wahab
Associate Editor JCIM, USM
12:10 am
Q&A Forum
All speakers
Moderator : Prof .Habibah Wahab
12:40 pm
Closing Remarks
Ms. Susan Ooi
Access Dunia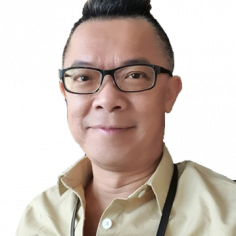 Mr. Law Eng Lim
CEO of The Revongen Corporation
Mr. EL Law is a successful serial technopreneur who has grown companies from start up to millions in annual sales. Through his leadership and innovative market planning, he has created value for his shareholders and customers alike. Starting his career as a biochemist and a researcher, he is also well-versed in the field and is able to actively source for effective business model and scientific solutions culminating in many successful ventures creating a virtuous organizational synergy for Revongen Corporation, a regional biotechnology business with resources invested in five market-focused segments: Biosciences, Medical, Halal, Precision Agroforestry and Aquaculture. He is the founder and acts as the CEO of Revongen Corporation.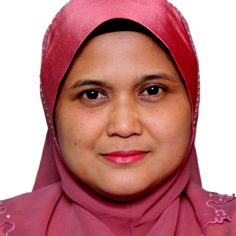 Prof. Dr. Habibah A. Wahab
Associate Editor, Journal of Chemical Information & Modeling
Habibah A Wahab is currently the Dean of School of Pharmaceutical Sciences, Universiti Sains Malaysia. Prior to that she served as the Director General of Malaysian Institute of Pharmaceuticals and Nutraceuticals, Ministry of Science, Technology and Innovation. In 1999, she found a research group "Pharmaceutical Design and Simulation (PhD)" which focuses on research on drug discovery especially those utilizing structural bioinformatics and computer aided drug design approaches. With this research passion, Habibah organizes a yearly event Computer Aided Drug Design Workshop and Seminar (CADD) which is held at different cities around South East Asia including Penang, Langkawi, Kuala Lumpur, Bali and Bandung. Currently Habibah is an Associate Editor of Journal of Chemical Information and Modeling.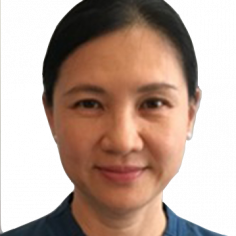 Dr. Chee Hui Yee
Associate Professor, Unit Head of Microbiology Unit, Department of Medical Microbiology, Faculty of Medicine and Health Sciences, UPM
Dr. Chee received her PhD in molecular virology in 2005 from University of Malaya, Malaysia. She is currently an Associate Professor from the Faculty of Medicine and Health Sciences, Universiti Putra Malaysia. She involved extensively in setting up COVID-19 diagnostic lab and conducting and supervising SARS-CoV-2 detection in Hospital Pengajar UPM. She also conducting research related to SARS-CoV-2, the virus causing COVID-19.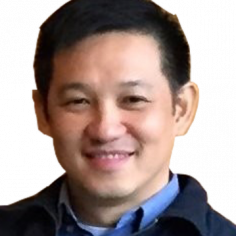 Dr. Wong Yong Wee
Chief Technology Officer, DNA LAB
Dr Wong Yong Wee, is the Chief Technology Officer at DNA Lab. He obtained his Doctor of Philospohy (Ph.D), BioChemistry and Molecular Biology from National University of Singapore