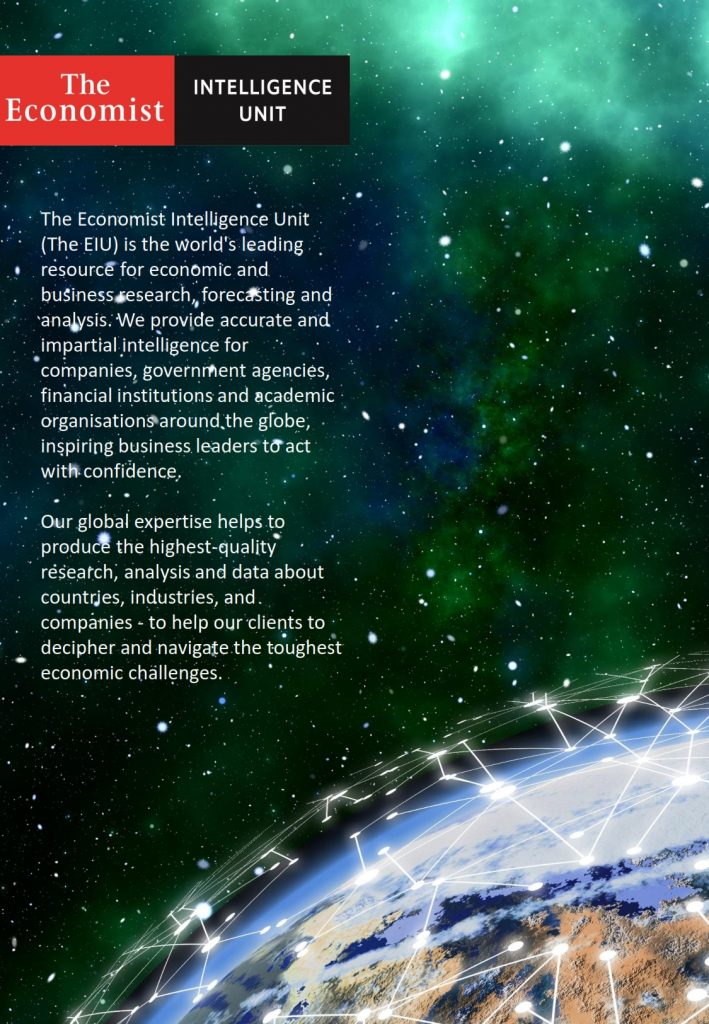 We are delighted to announce the launch of EIU on iG Publishing portal.
The Economist Intelligence Unit (The EIU) is the world's leading resource for economic and business research, forecasting and analysis. We provide accurate and impartial intelligence for companies, government agencies, financial institutions and academic organisations around the globe, inspiring business leaders to act with confidence.
Our global expertise helps to produce the highest-quality research, analysis and data about countries, industries, and companies – to help our clients to decipher and navigate the toughest economic challenges.
Views Wire
Views Wire gives you EIU data and briefs you on the implications of important economic, political and market developments around the world.
This in-depth country analysis service draws on the EIU's vast country intelligence databases and combines comparable country-specific data and forecasts with extensive country-intelligence assessments of key events worldwide.
ViewsWire for 51 countries (Authorised to iGroup for distribution) – updated monthly with the following channels:
Politics          : News analysis, Background, Political structure, Outlook
Economy       : News analysis, Background – Country fact sheet, Background – Basic data, Latest indicators, Outlook
Business       : Outlook
Regulations  : Investment, Competition and price, Licensing and IP, Trade, Foreign exchange, Tax
We offer immediate access to a huge array of data for countries through our data subscription services.
Our databases allow you to:
Compare economic criteria across countries
Predict economic growth in countries and regions
Understand demographic shifts around the world
Forecasts demand for goods and services
Compare the cost of living and prices in cities
Understand trends in foreign direct investment
You can search, select, display and download required data via our interactive data tool.
For more information, please visit Standards & Information.