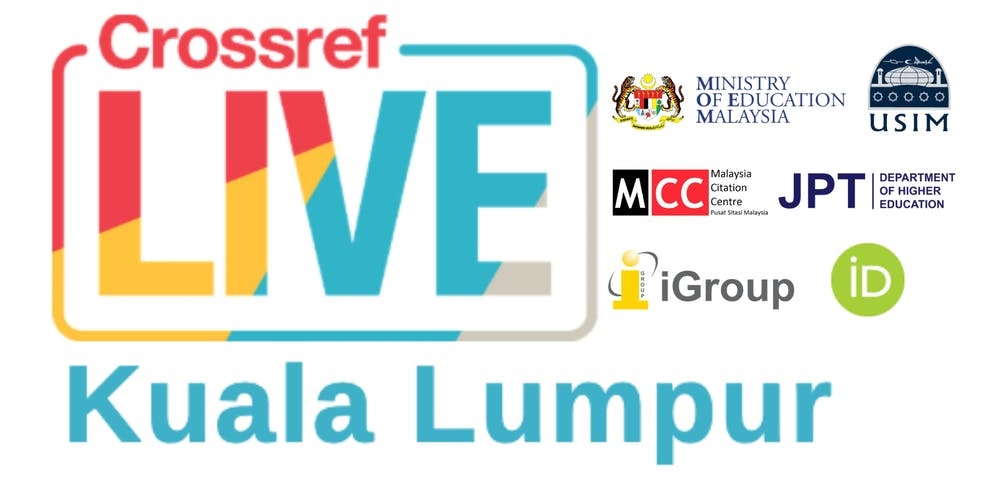 Date : 8 July 2019
Venue : Universiti Sains Islam Malaysia (USIM)
A free-to-attend Crossref LIVE Event, held in collaboration with the Ministry of Education (MOE) of Malaysia, the Department of Higher Education, USIM, iGroup and ORCID.
The seminar is relevant for publishers, editors, researchers, service providers, hosting platforms, funders, librarians; really anyone interested in finding out a bit more about what Crossref is and does.
The event will cover:
An Introduction to Crossref
Using metadata and Crossref services
How scholarly publishers register their content with Crossref
The importance of DOIs for research outreach
Enter Once, Reuse Often: The Power of Persistent Identifiers (PIDs)
Global initiatives in the scholarly community
Sessions will be presented in English.