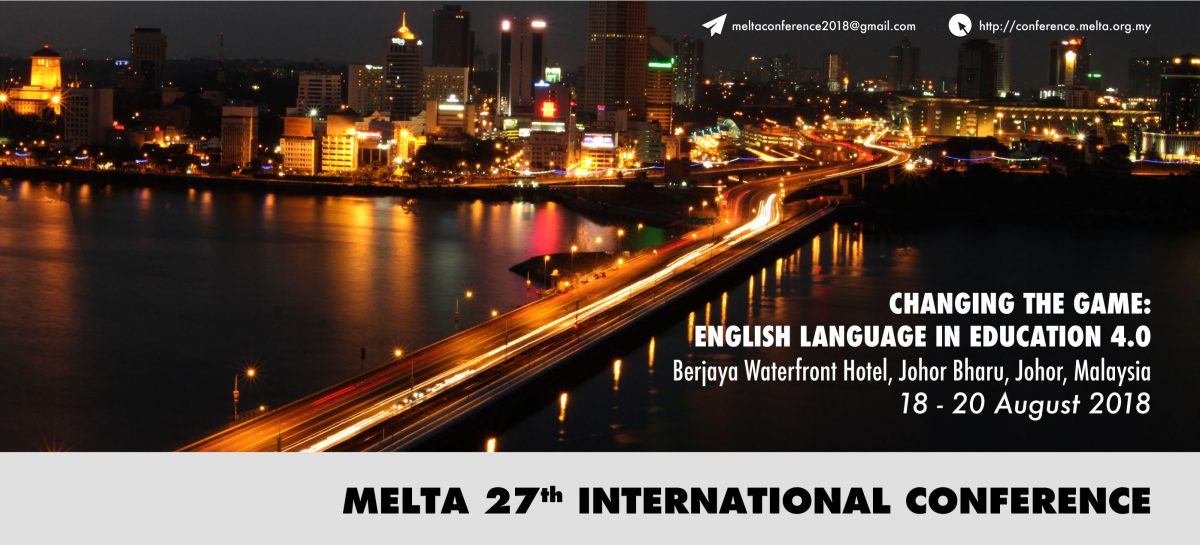 Date : 18 – 20 August 2018
Venue : Berjaya Waterfront Hotel, Johor Bharu, Johor, Malaysia
The Malaysian English Language Teaching Association, more popularly known as MELTA is a voluntary, non-profit organisation, which was officially formed in 1982. Its stated constitutional aim is to promote English language teaching.
In fulfilment of its corporate social responsibility, MELTA organises various social responsibility projects under its 'MELT-A-HEART' banner. Among its various activities, it collects new or pre-loved English language books from generous publishers and individuals for distribution to less-advantaged schools in remote rural areas of the country.