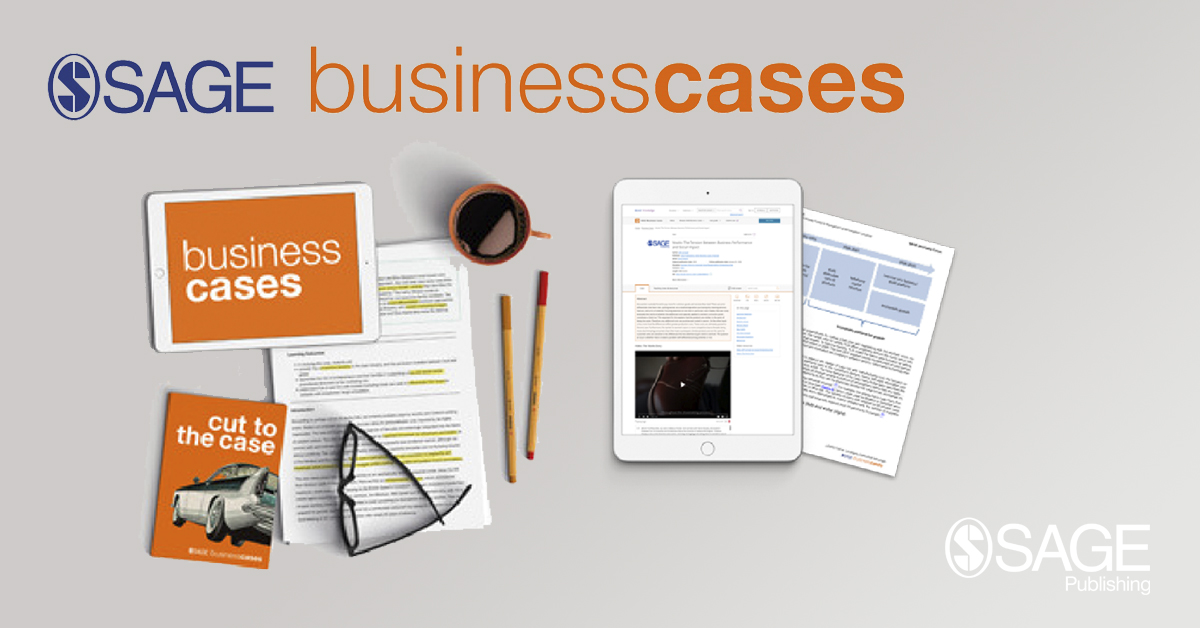 About SAGE Business Cases
When assessing the market, SAGE knew we could deliver a better business case product. Our forward-thinking collection provides both foundational business coverage and fills known content gaps with diverse, global viewpoints that hit on emerging trends and undertreated areas in business education such as:
Family Business
Social Impact
Immigrant Entrepreneurs
Women in Leadership
Healthcare Management
Sustainability
Our library model
Our library model ensures that all researchers have unlimited access to our full collection of cases.
Both subscription and perpetual access options are available, with unlimited use
All cases are easy to download and alumni access is included at no additional cost
No direct cost to students
Easy for faculty – locked teaching notes and no need to re-license cases
Our Customer
Over 70% of our customers are from AACSB accredited schools that can attest to the value placed on the content within SAGE Business Cases.