New Case Study Available for use in BME, Engineering Statistics and Engineering Modeling Courses: Modeling the Novel Coronavirus Pandemic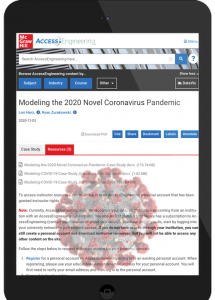 Check out our new case study on Modeling the 2020 Novel Coronavirus Pandemic. Case Studies are designed to be used in case method teaching, presenting real-world examples of BME applications. Cases include questions and problems tied to specific ABET learning objectives and come with teaching notes and solutions for instructors.
These case studies are ideal for remote courses. Watch our webinar to see how other faculty are using them.




Other cases include:
Proxied Links Now Available for AccessEngineering Content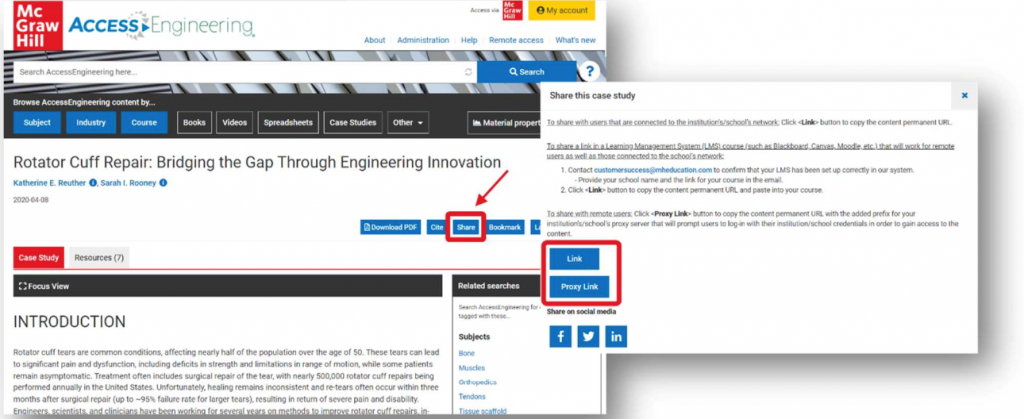 Linking to content on AccessEngineering is now even easier, with the addition of the "Proxy Link" option. All content, including book chapters, videos, spreadsheets, case studies, and even specific graphs, figures, and tables, will now show a "Proxy Link" option if your institution has proxy server access set up.
This option adds your proxy server prefix to our durable URLs so that users are prompted to login to gain access to content. Click here to see more in our guide to sharing durable URLs.