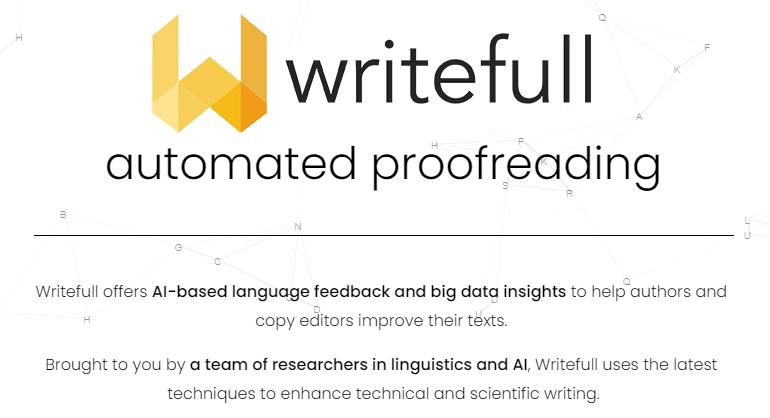 Writefull Webinar for Institutions:
The New Generation of Academic Writing Help
Join us for this live webinar to learn how Writefull can help the students and researchers at your institution with their writing.
Used by students, researchers, institutions, and publishers around the world, Writefull is the new generation of academic writing help. Using big data and Artificial Intelligence, Writefull boosts efficiency and accuracy in writing. It provides automated revision of texts, as well as a database of published papers to explore real-world examples and patterns of language use.
This webinar will introduce you to Writefull and its products: Writefull for Word, Writefull for Overleaf, Writefull Revise, and Writefull Cite. It includes a demo of all four tools and a Q&A session.
Can't make it? Register to receive a link to the webinar recording afterwards.
8 March 2022
(Tuesday)  – 5 PM
15 March 2022
(Tuesday)  – 11 PM
24 March 2022
(Thursday)  – 5 PM
This webinar covers:
An introduction to Writefull

A live demo of our products for institutions: Writefull for Word, Writefull for Overleaf, Writefull Revise, and Writefull Cite

Information about trialling Writefull at your institution

Open floor for Q&A
Speakers:
Dr. Mélodie Garnier (Applied Linguist at Writefull)

Dr. Hilde van Zeeland (Applied Linguist at Writefull)
Expected duration: