Webinar – Cholecystectomy – Safety in the OR and GP's Office – Incision
We are delighted to invite you to the fourth webinar in our series 'Sharing Surgical skills on….' with the fourth topic being the 'Cholecystectomy – safety in the OR and GP's Office'
When is the next webinar?
Friday 22nd May at 7:00PM
Who are the speakers?
Luigi Boni, MD FACS (Italy); Professor of Surgery, University of Milan
Chief of Surgery IRCCS – Ca' Granda – Policlinico Hospital of Milan
Laurents Stassen, Prof Dr MD PhD (The Netherlands); Professor of Gastrointestinal Surgery, Maastricht University Medical Centre
Piotr Myśliwiec, MD  (Poland); Assistant Professor, Medical University of Białystok,
President of Videosurgery Chapter, Association of Polish Surgeons
What will be covered?
Using recordings of laparoscopic cholecystectomy and cadaveric hepato-duodenal ligament dissection, Professor Laurents Stassen will present the principles of safety and potential pitfalls. Afterwards the expert of laparoscopic hepato-biliary surgery, Professor Luigi Boni will tell us how to diagnose and manage complications of cholecystectomy timely, not only in the operating room, but also in general practitionera
The discussion based on participants' questions will be the center-piece of the webinar.
Watch relevant procedures on the Academy
Prepare for the webinar by watching these relevant procedures on our academy: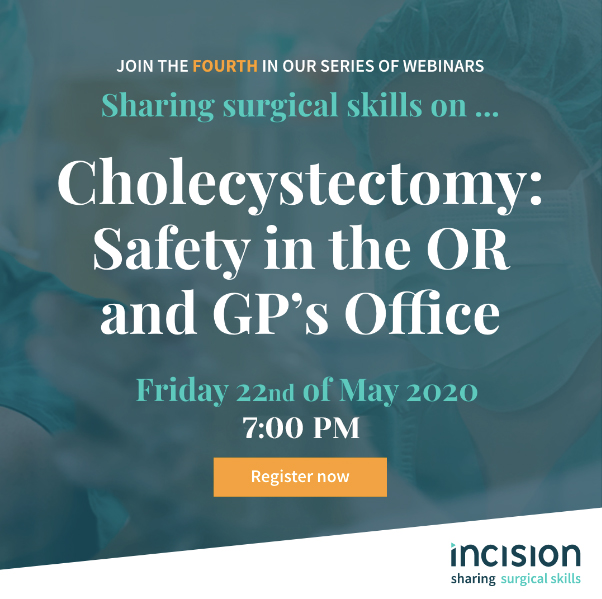 Watch the webinar: COVID-19 Effects on Trauma Care on our Academy now
If you missed our live webinar yesterday, do not worry – you can watch it on our Academy.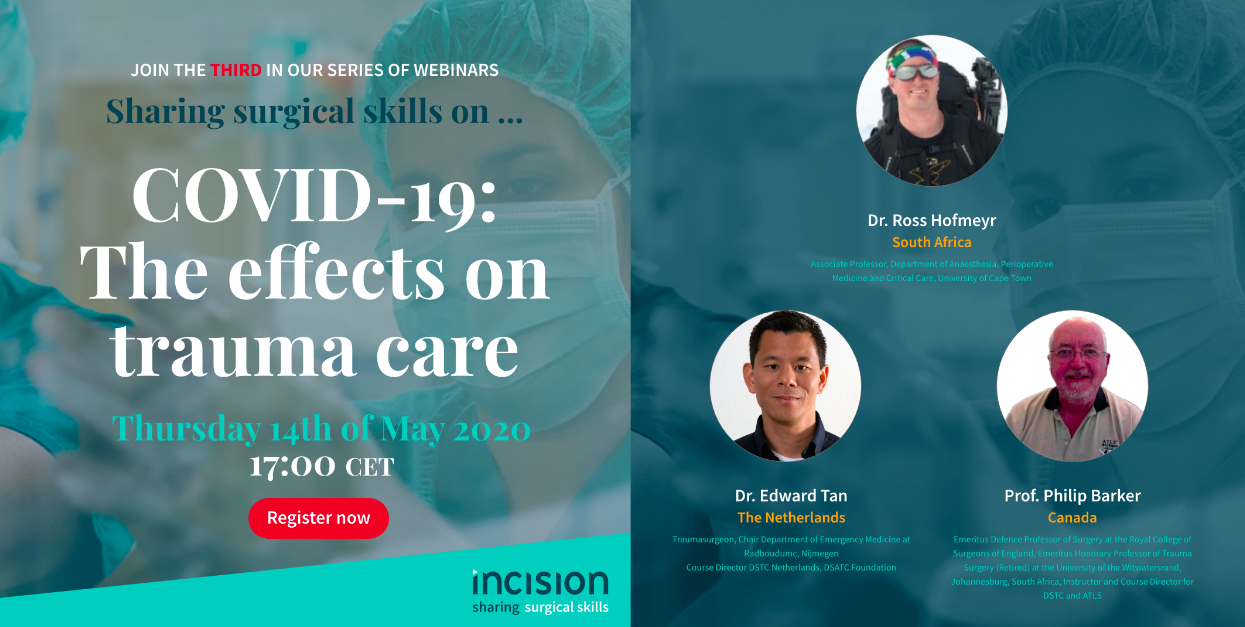 During our third webinar we once again welcomed hundreds of medical students and professionals from all over the world, to learn about the impact of Covid-19 on trauma care. Each of the trauma surgeons on the panel had very relevant information to share, judging by the good questions and positive feedback from the audience. Covid-19 and continued medical education go well together!