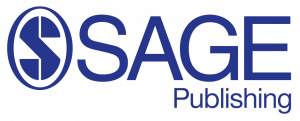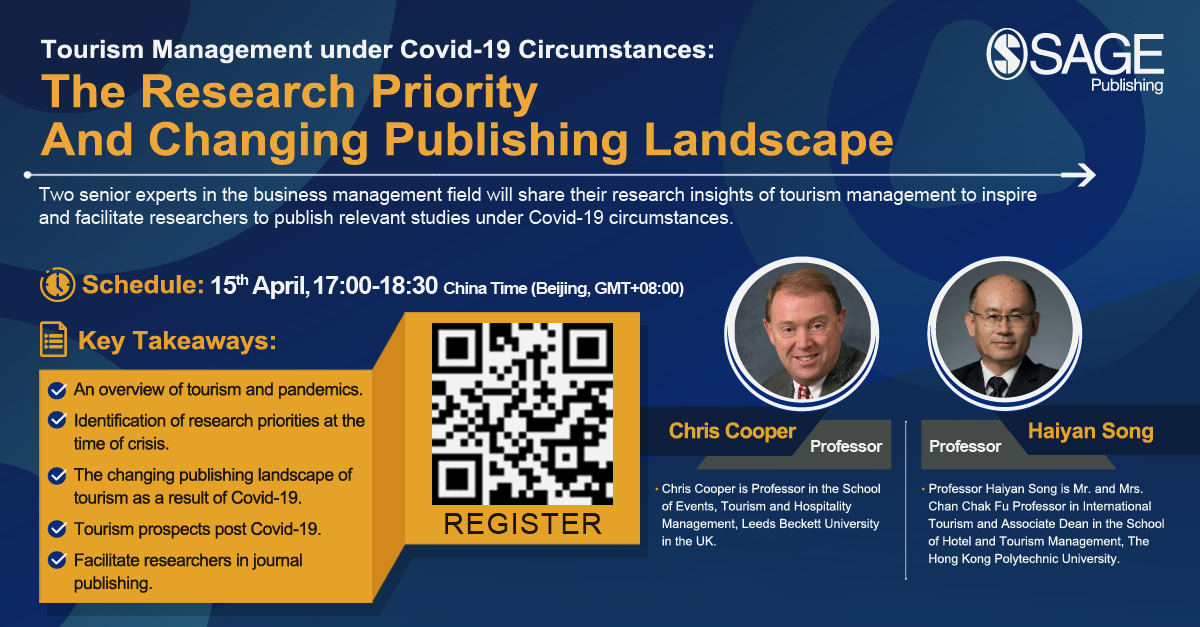 SAGE Publishing Webinar – Tourism Management under Covid-19 Circumstance : The Research Priority and Changing Publishing Landscape
Two senior experts in the business management field will share their research insights of tourism management to inspire and facilitate young researchers to publish their papers under Covid-19 circumstances. They will provide their expertise of research priorities, new research trends and publication prospects to help researchers who want to publish important and relevant studies in international journals during this rough time.
Key Takeaways:
An overview of tourism and pandemics.
Identification of research priorities at the time of crisis.
The changing publishing landscape of tourism as a result of Covid-19.
Tourism prospects post Covid-19.
Facilitate researchers in journal publishing.
Date : 15th April 2021
Time :
17:00-18:30 (Beijing Time, UTC+8)  |  5:00PM – 6:30PM (Malaysia Time)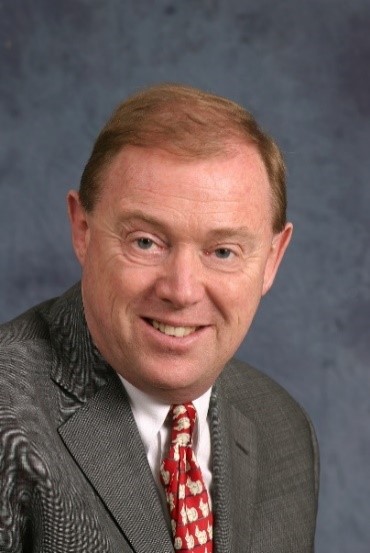 Chris Cooper
Chris Cooper is Professor in the School of Events, Tourism and Hospitality Management at Leeds Beckett University in the UK.
Chris has more than forty years' experience in tourism. He is a member of the editorial board for leading tourism, hospitality and leisure journals and has authored a number of leading text and research books in tourism, including 'Essentials of Tourism' for Sage.
Chris works with international agencies including the United Nations World Tourism Organization (UNWTO), the European Union, the International Labor Organization and so on. He held the Chair of the UNWTO's Education Council from 2005 – 2007 and was awarded the United Nations Ulysses Medal for contributions to tourism education and policy in 2009.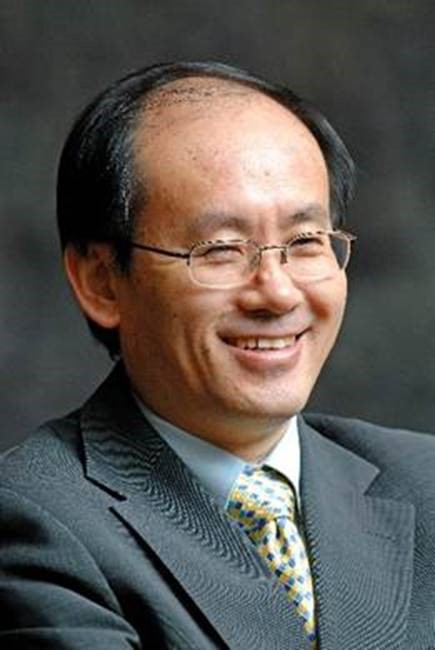 Professor Haiyan Song
Professor Haiyan Song is Mr. and Mrs. Chan Chak Fu Professor in International Tourism and Associate Dean in the School of Hotel and Tourism Management, The Hong Kong Polytechnic University.
His research interests include tourism demand modelling and forecasting, tourism economics, service recovery, tourist satisfaction, and tourism supply chain management. He has published widely in such academic journals as Journal of Travel Research, Annals of Tourism Research, Tourism Management, International Journal of Tourism Research and Tourism Economics.
Prof. Song is Fellow of International Academy for the Study of Tourism (IAST), Founding President of the International Association for China Tourism Studies (IACTS) and Vice President of the International Association for Tourism Economics (IATE).