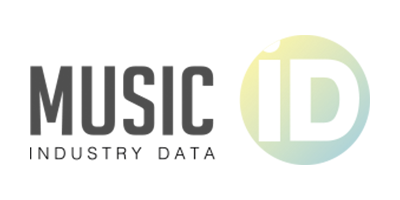 THE WORLD'S PREMIER AGGREGATOR OF GLOBAL MUSIC INDUSTRY DATA
MusicID provides researchers with sophisticated infographics and authoritative data, making it an essential tool for advancing new insights and ideas.
Like the industry itself, MusicID moves with the times, now representing a universe of more than 300 million rows of data representing 74 countries, updated every week. This data can be mined, refined and illustrated with state-of-the-art visualisation tools to provide the most cogent research presentations.
How does one measure the growth of the music industry, or the level of exposure an artist has had in a country? MusicID provides relevant quantitative data in moments, capturing the differing channels from physical to digital, with chart histories and streaming counts for all formats. Our data allows the user not only to quantify the cultural impact of music, but also accurately to adapt to the complexity of the increasingly digital Gen Z landscape.
MusicID comprises three modules:
DATA
Incorporating 5,452 different charts spanning 74 countries, MusicID Data provides access to perpetually-updated, week-to-week information on Spotify streaming, as well as contemporary and historical data from Billboard, GfK, and more. Instant custom infographics present the data clearly, giving users the flexibility to combine and compare worldwide chart information, export relevant datasets, and more. Click the link above to learn more about our platform's unique features benefits.
REVENUE
MusicID Revenue tracks the top earning recordings of the 21st century worldwide, revealing the most successful artists, singles, and albums of the last twenty years. Our original and transparent calculations provide indicative revenue across the entire industry since year 2000—not only for new releases—all displayed in easy to read bar graphs. You won't find a more accurate, comprehensive, and easy-to-use overview of industry earnings anywhere online.
With data going back to 1900,
MusicID Impact
provides a meta-narrative of popular music history, supplying research data on the top artists, songs, and albums for every year, every decade, for the entire history of recorded music!