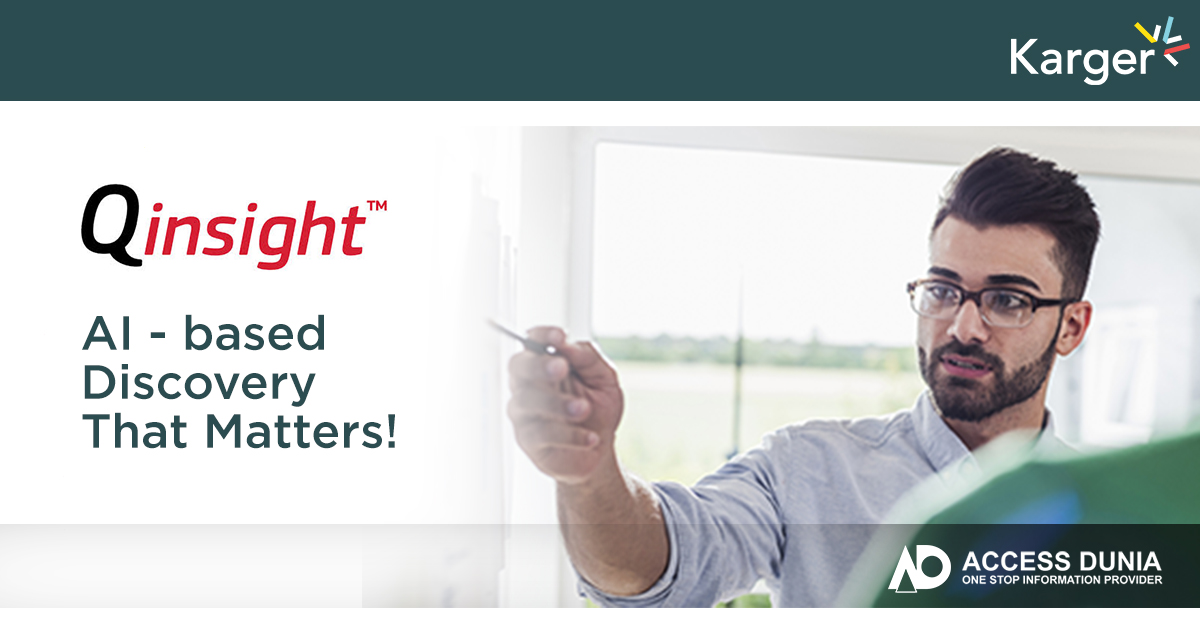 Qinsight: AI-based Discovery That Matters!
As part of Karger Publisher's new strategy and our new portfolio of services, Karger became a major shareholder in the award-winning company Quertle that has developed the first biomedical-specific Artificial Intelligence (AI) Big Data Visual Analytics Engine in early 2018.
5 reasons why you need Qinsight :
Qinsight enables the efficient discovery of relevant results.
Qinsight saves time and resources by quickly producing relevant results rather than overwhelmingly long lists.
Qinsight produces more results of relevance than PubMed and without all the "noise" of Google Scholar, because the AI understands the query better and searches intelligently.
Qinsight finds meaningful relationships between concepts and predictions, which is not possible with other systems.
Qinsight is easy to use!
Searching through a flood of content, trying to find and assemble the relevant information can be extremely time consuming for you and your fellow faculty members. With Qinsight the research process is simplified: the platform allows natural language searching.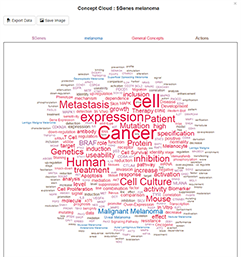 Qinsight uses multiple AI methods :
Neural Networks
Machine Learning
Factor Analysis
Natural Language Understanding
Pattern Matching
Qinsight is a discovery tool by researchers for researchers.
Qinsight currently contains more than 44 million documents, including about 14 million full-text articles (and it is growing) – it searches PubMed plus clinical trials, funding grants and patent applications, treatment guidelines, conference abstracts and much more.
Curious how Qinsight can work for you? You'll find additional information and a demonstration here: Curious how Qinsight can work for you?
You'll find additional information and a demonstration here: